Home | YouTube Channels | What I've done | Pictures | Groups | FAQs | My YouTube Fame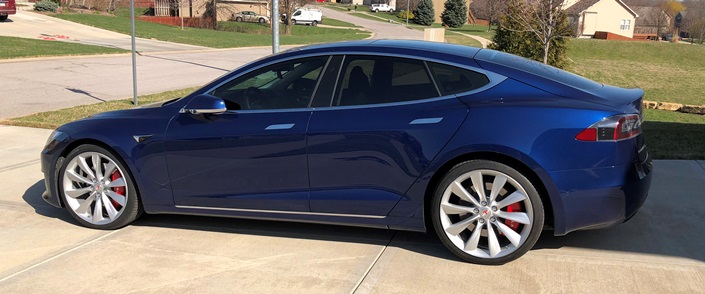 You can receive 1000 miles of free Super Charging by using my referral code: https://ts.la/michael4126
Frequently Asked Questions regarding Electric Vehicles (EVs)
Q. How far can I go on a full charge?
A. 335 miles
Note: The newest Model S Long Range is now rated at 370 miles
Q. Where can I charge my car?
A1. The primary place "most" people charge their electric cars is at home.
A2. Tesla owners have access to a vast network of destination chargers located at restaurants and hotels. The cost to use these chargers are usually nothing, as the business / hotel owners cover the cost of the electricity
A3. The Tesla Super Charger network is located along major highways and tourist destinations. The cost to use these chargers vary by the state.
A4. Use other charging networks, such as ChargePoint. The cost to use these chargers vary by location
Consumer Reports: Electric Cars 101: The Answers to All of Your EV Questions - Plugging in to the reality of EVs - 29 March 2017
Westar Energy: Electric vehicle Frequently Asked Questions
Plug In America: Why Go Plug-In?
EVSource: Frequently Asked Questions
Please contact me if you have any questions:
Twitter or Instagram

Last Update or Review: Thursday, 31 October 2019 12:48 hrs